Volunteer Crossing Guards Needed!
Can you help keep our kids safe?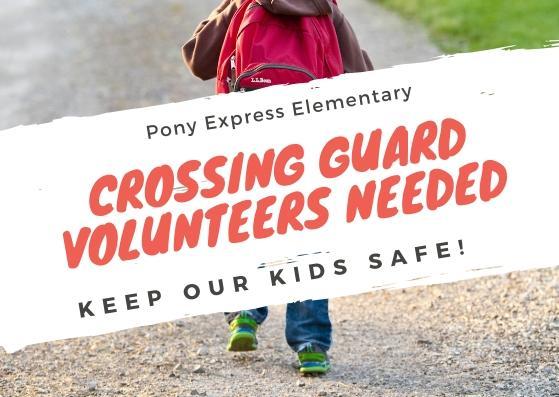 A big portion of our student body walks to and from school. We need to make sure our children are 100% safe when they are crossing the streets. We also need to assist parents and guardians and keep the traffic flowing smoothly when they are dropping off and picking up their loved ones.
Our school needs volunteer crossing guards to make this happen. Will you be able to help and spare about 30 minutes of your time in the morning and/or in the afternoon?
If you're interested in keeping our kids safe, we invite you to come visit the Pony Express office asap!