Scholar Dollars Program
Help Secure Funds for Our School Just by Voting!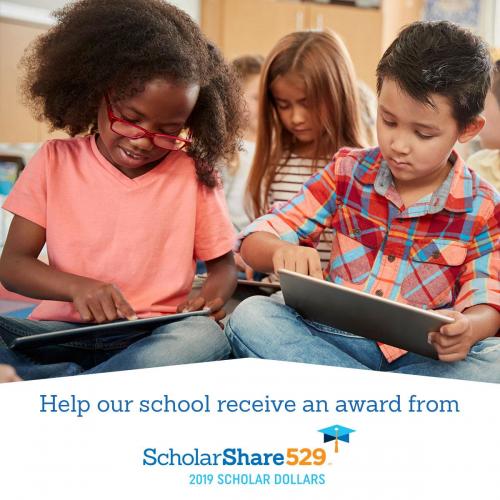 Would you like a break from the seemingly endless fundraising events to raise money for things like band instruments, sports equipment or field trips?
The State of California's ScholarShare 529 College Savings Plan is here to help!
The Scholar Dollars Program, brought to us by State Treasurer Fiona Ma and ScholarShare 529, will award more than $300,000 to California's K-8 public and charter schools in 2019.
The ScholarShare 529 Scholar Dollars Program can support extracurricular and enrichment programs, such as new science lab equipment, band uniforms, tutoring programs and more.
Help our school earn an award by voting for our school once per day from March 11 to 22 at MyScholarDollars.com. Don't delay. The school with the most votes per category will win!