2019 Pony Express Fun Run
Donate to our biggest fundraising event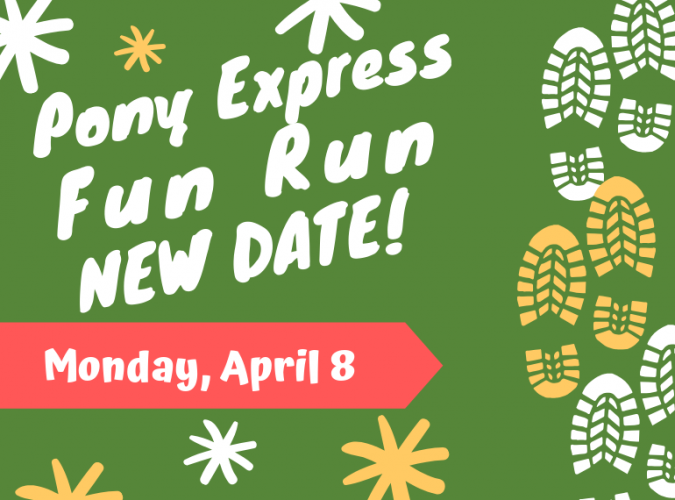 The 2019 Pony Express Fun Run is our biggest fundraising event where students participate in a Run-a-thon to earn money for the school.
Our GOAL is to raise $20,000!
This super fun event marries our school's fabulous community spirit, tests of physical endurance, and generous donations from family, friends and neighbors to help our school continuously provide enrichment programs for the students, as well as to provide support for the teachers and the office at Pony Express.
When you donate, consider including your student's name and grade to show your full support. You may opt to remain anonymous if preferred.
Students' families, friends and relatives can donate on behalf of your student(s) via lump sum or by sponsoring students by lap. Kids push themselves hard to run/walk as many laps as possible and it's wonderful to see the pride they take in their achievements.
We encourage you to support our students by making a donation as soon as possible. Link to donate, is: https://www.mightycause.com/story/W8eg4f