Scholastic Book Fair Sept. 18 – 20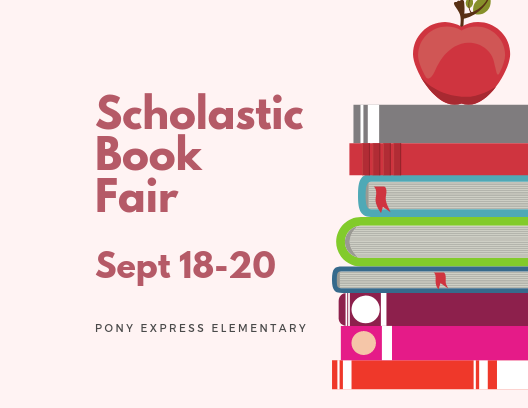 Our first book fair is scheduled for September 18th – 20th.
It is run by our very dedicated Librarian, Mrs. Haleem.
Parents and guardians are welcome to come from 8:40am – 11:00am.
The book fair will also be open during Back to School Night from 5:00PM – 7:15PM.
We kindly ask that you stop by and support your child's love of reading.
Book Fair Visiting/Buying Hours:
Sept 18 – 20: Wed to Fri, 8:40am – 11:00am
Sept 18, Wed Back to School Night, 5:00PM – 7:15PM
Can't attend the book fair but want to support Pony Express? Purchase online!
Online Book Fair LINK
Interactive Book Flyer LINK