Oct 28 – Nov 1 Spirit Week/Red Ribbon Week
Dress Up Days Themes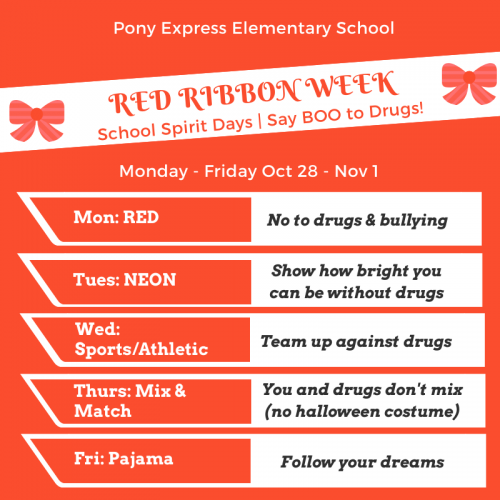 Next week is Spirit Week/Red Ribbon Week! Check out the themes for each day.
Monday, Oct 28: wear red
rally in red against drugs and bullying
Tuesday, Oct 29: wear neon
show how bright you can be because you don't do drugs
Wednesday, Oct 30: wear sports jersey or athletic gear
Thursday, Oct 31: wear mix and match clothing
show how you and drugs don't mix
no Halloween costumes please
Friday, Nov 1: wear pajama
follow your dreams
school dress code: no slippers, strappy tops, etc.