2018 Harvest Festival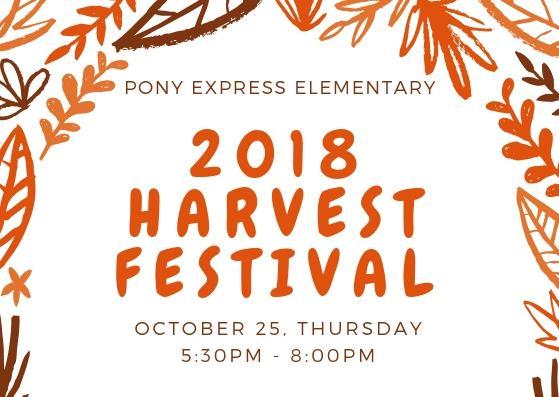 Pre-selling tickets now, check your kids take home folders or binders for the form.
We still need VOLUNTEERS! Email ponypta@gmail.com if interested or fill-out the take home form.
Lastly, don't forget it's also halloween costume day during the Harvest Festival. We are so excited to see everyone in their best costumes!