Virtual Silent Auction – NEW ITEMS ADDED
Ends TONIGHT!!!! @ 6pm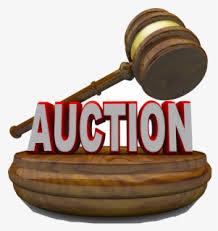 We are excited to announce our first annual Pony Express Elementary PTA Virtual Silent Auction!
Proceeds from this online silent auction will help support teachers and staff with school supplies, books, playground equipment, assemblies, technology, and other much needed items at Pony Express Elementary in Sacramento City Unified School District.
This event is hosted by Pony Express Elementary PTA, a non-profit parent teacher association.
http://ponypta.hgabid.com/
Visit the website on any device and click "Register Now" button
Use form to create your bidder account.
Select "Yes" to receive text alerts for updates on your bid. Bidders can opt-out of texts anytime.
PLEASE HELP SPREAD THE WORD!!
Anyone can register to participate in the auction.
Share with family and friends and others to join our auction.
Bidding Tips:
You will see a green 'thumbs up' on the item thumbnail when you are the current winning bidder
You will receive a text alert when you have been outbid on an item
Use the 'Max Bid' feature on an item to ensure you stay the winning bidder – The software will bid on your behalf.You will recive text once max bid reached.
Check out
Click on the red shopping cart icon at the top to purchase your items
The icon will only show up if you have items to pay for
Upon checkout, a receipt will be sent to your email
Credit Cards
A credit card is required to check out and purchase items
Credit Cards will be automatically charged after the auction closes on December 12th at 6 pm if you have not already checked out and purchased your items
Items:
All items are available for bid
Highest bidders at the auction close win
A donation can also be made in any amount to any specific teacher or specific grade level
Please Note: All auction items are valid at the time of purchase, but circumstances around Covid-19 may affect how and when the auction item may be used. Please see the description of the auction item for more information. As we are living under unusual circumstances, we ask for your understanding.
Item Pickup:
All items will be available for contactless pick-up the next day or during the week following the auction, unless otherwise noted in the item's description.
Winning bidders will be contacted and receive detailed instruction on when and how to pick-up items at the close of the auction
Bidders who would like items shipped to them will be asked to incur shipping costs.
Travel Items:

You will be contacted directly by HGA Fundraising's hospitality team when the auction closes for any travel items purchased to receive certificates
Thank you to all our sponsors!
Much Love and Thanks,
Pony Express Elementary PTA
Click on the Auction Image to go directly to the Auction Site.
or the link below