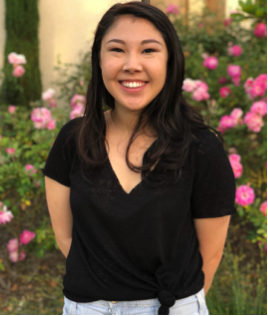 Melanie Ota
6th Grade GATE
Hi, I'm Melanie Ota and I'm the 6th grade GATE teacher here at Pony Express. Last year I taught 5th grade GATE and I'm excited to continue the educational journey with my students!
I feel so privileged to be here at Pony and to be teaching in the neighborhood that I grew up in. The Pocket-Greenhaven area holds a special place in my heart and it brings me such joy when I see Pony families at Bel Air or at local restaurants. I attended schools in SCUSD throughout my childhood and graduated from C.K. McClatchy High School.
I earned my Bachelor's of Arts in Educational Science and Master's of Arts in Teaching from UC Irvine (go anteaters!). Prior to coming to Pony, I student taught in Orange County in 2nd and 4th grade.