Volunteers Needed for Harvest Festival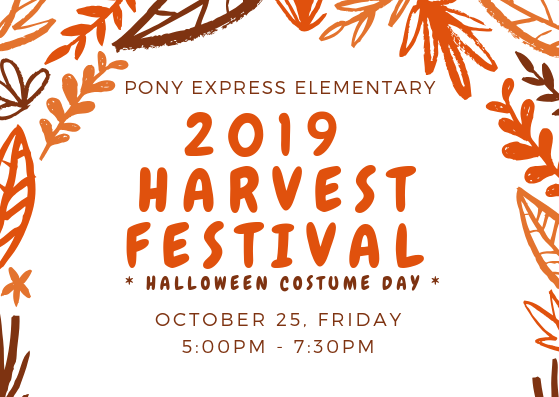 The success of our Harvest Festival depends on your help!
Parents please indicate your child's Grade and Teacher's name.
High School Students needing Volunteer hours are most welcome. Please enter "FALL" in Grade/Teacher field if you are a High School Student .
Questions? Contact Victoria or Shafia at ponypta@gmail.com
Volunteer Sign-up here.
Related Content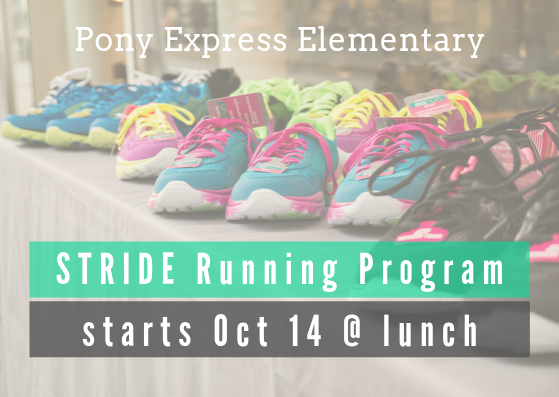 Pony Express Elementary is proud to participate in the Sacramento City Unified School District's STRIDE Running Program. This project is in collaboration with the Sacramento Running Association (SRA) with the objective of getting our children exposed to a healthy lifestyle by running!
Please encourage your children to participate.
From the SRA's STRIDE website: