STRIDE Running Program Kicks-off on Monday, Oct 14!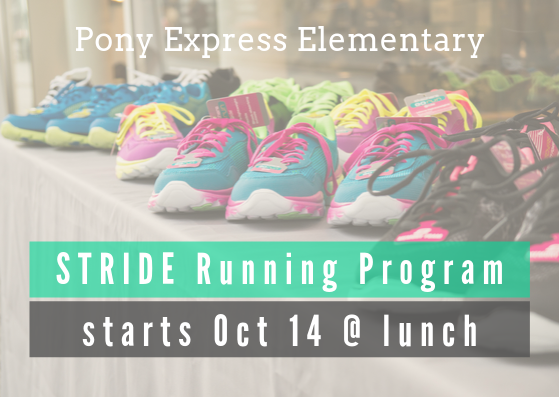 Pony Express Elementary is proud to participate in the Sacramento City Unified School District's STRIDE Running Program. This project is in collaboration with the Sacramento Running Association (SRA) with the objective of getting our children exposed to a healthy lifestyle by running!
Please encourage your children to participate.
From the SRA's STRIDE website:
Participation in running programs promotes an active lifestyle, teaches kids to set goals while working to achieve them, and helps to develop self-confidence. STRIDE emphasizes participation and health education as we strive to create an inclusive environment where our community's kids make the connection between fitness and fun.