PTA Board Members 21-22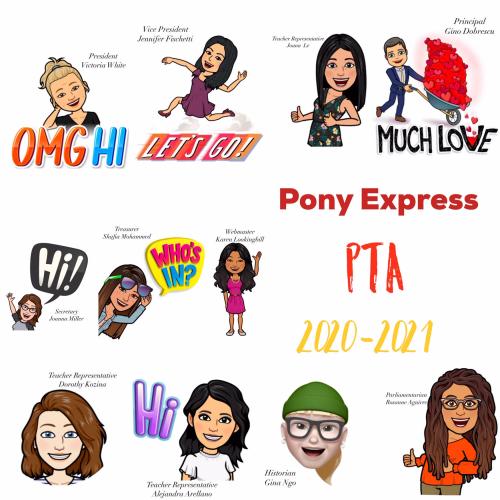 We would love to introduce ourselves to all of you!
We are a group of parents, teachers, family members and community members who help run Pony Express PTA.
We welcome you to the school that is "The Best in the West". We know this school year will look different but we will be working virtually to help students, teachers and staff.
If you have any questions or would like to help, please feel free to contact us at ponypta@gmail.com.