Message from the Principal
August, 2019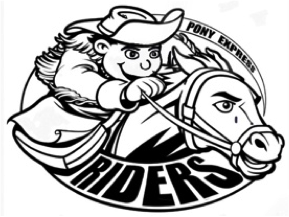 Welcome to Pony Express Elementary School, Home of the Riders! Pony Express is known as the "Best in the West". We have a reputation of excellence and we promise to continue to strive to be the best. What we do at Pony matters. Our vision for success is a safe school where all students are empowered to achieve high academic standards, be critical thinkers, and become technologically prepared to compete with their global counterparts.
Our staff is dedicated to provide our students with unique educational experiences, teach them essential life skills, build their self-worth and lead them to dream big. We foster and develop strong bonds and authentic relationships here. We get to know the students as individuals and make them feel welcome and important, we give them a sense of pride, we celebrate all their successes and we support them with their struggles. We value differences, we maintain a culturally inclusive environment, and we make sure students feel safe and welcome.
Pony Express is a bully-free environment, where everyone is treated with fairness, consideration, and respect. We will maintain an environment that is professional, safe and free of bias of any kind. Rest assured that each and every student is treated fairly and equitably, having the same access to learning, opportunities and resources.
We absolutely recognize the enormous support parent engagement brings to our school. We continue to encourage you to participate in parent engagement activities at Pony Express including School Site Council, PTA, English Language Learner Advisory Committee, School Safety Committee, the Annual Fun Run, to name a few. We applaud in anticipation, your tremendous efforts with homework completion, your commitment to daily reading, and having your child socially and emotionally ready for school each day.
It is an honor for me to serve as your principal. I wish your child a most happy and successful school year and I look forward to this journey with you all. Please never forget that I am here, at your service, with much love!
Enthusiastically,
Gino Dobrescu