Panera Fundraising – DELTA SHORES
Thursday April 8 - 4pm-8pm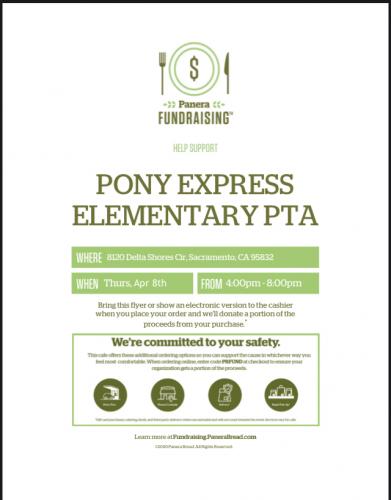 Hello Pony Express Families
Our Final Fundraising Event for the School Year is at PANERA Delta Shores Location on Thursday April 8th, 2021 from 4pm – 8pm
Show the attched flyer or show an electronic version to the cashier when you place your order and portion of the proceeds from your purchase will be donated to Pony Express Elementary.
For online orders enter code PRFUND at checkout to ensure that Pony Express gets a portion of the proceeds.
Thank you for your continued support!!
GO RIDERS!!!