Chipotle Fundraiser- TOMORROW 4pm-8pm
Eat Chipotle Help PONY EXPRESS!!!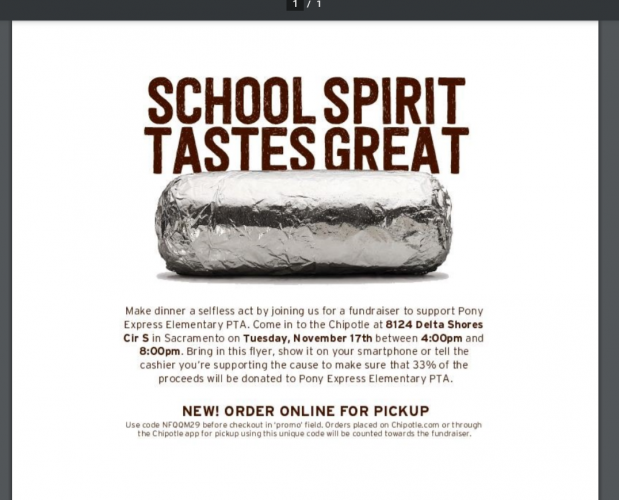 DELTA SHORES CHIPOTLE
Dine and Donate to Pony Express while dining at Chipotle TOMORROW from 4:00pm-8:00pm!
Eat on the patio or order takeout directly from the Chipotle at Delta Shores and Chipotle will give proceeds to our school.
Spread the word – and thanks for your support!

New! Order Online for Pickup Option:

Use code NFQQM29 before checkout in "promo"field. Orders placed on Chipotle.com or through the Chipotle App for pickup using this unique code will be counted towards the fundraiser.